Lights and Decorations
Christmas in Spain is a big holiday hello Roman Catholics. All the cities bring out the lights, the Christmas trees, the decor in shop windows; you name it Spain brings it. Even in my very small pueblo of a town, the lights are a thing here. Three of our main streets are lined with hanging lights across the road. In the city center, just outside the town hall, there is a Christmas tree all lit up and Santa's reindeer ready to take off out of the pond in the center of the round-about.
Walking through the city at night has become one of my favorite things to do just to see the lights. And of course, in typical Spanish fashion, everyone is out shopping when darkness falls. It makes the whole place very alive and full of a very different but kind of the same Christmas spirit.
This past weekend, a small Christmas Market was set up just outside one of the older churches. It featured three figures dressed as the three Kings, a woman in Christmas splendor and a few other play-actors, as well as costumed characters. Olaf from Frozen made an appearance, as well as Woody and Mickey Mouse (all of which have nothing to really do with Christmas, haha.) Gotta love Spain.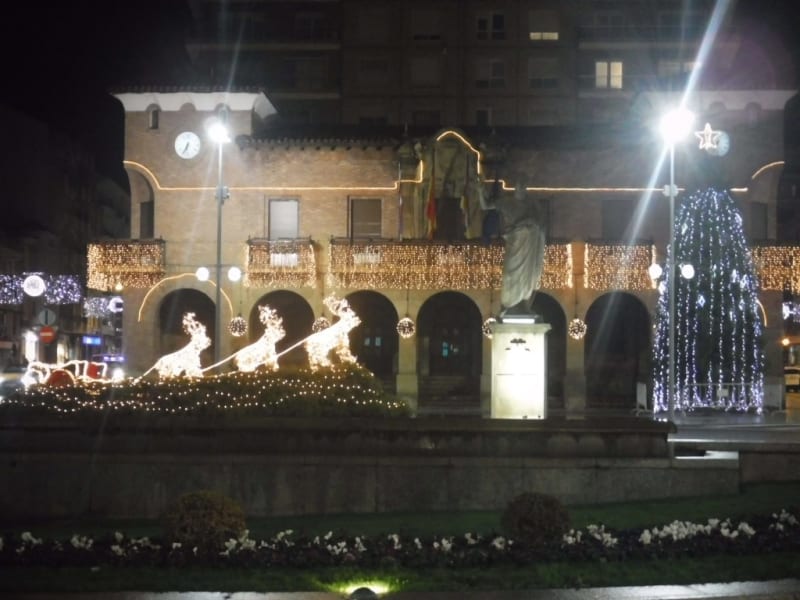 The Town Hall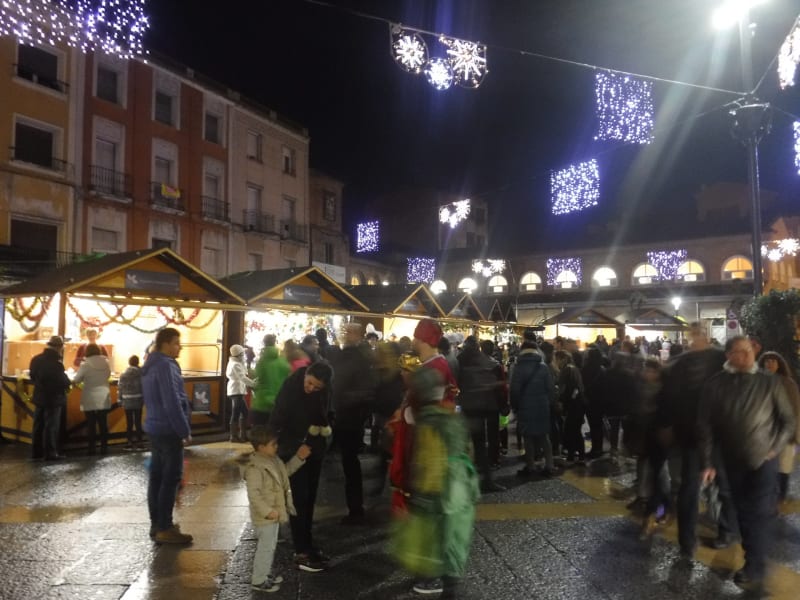 Christmas market, Calahorra style.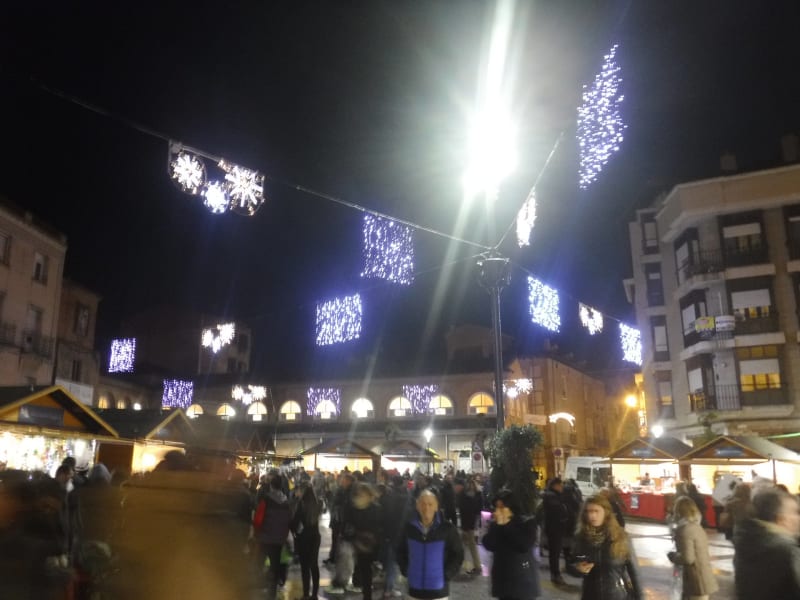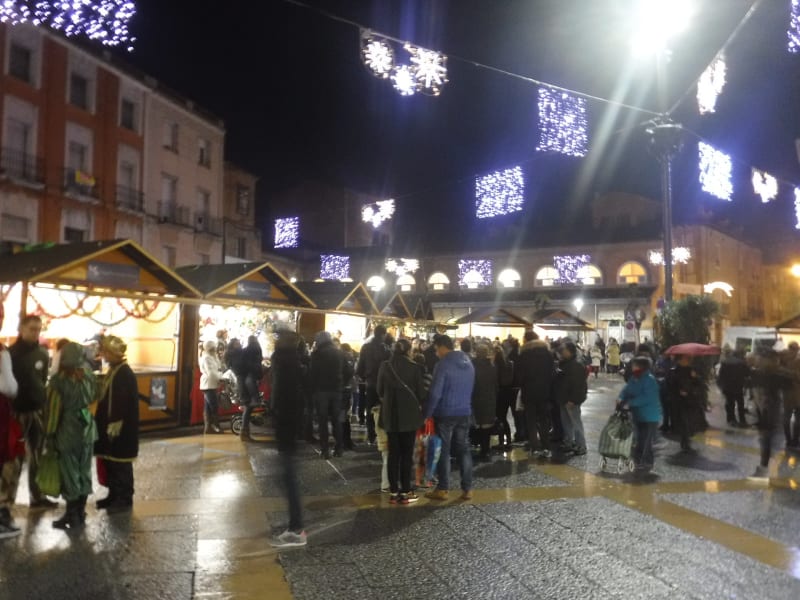 The Three Kings Day
Spain does, however, celebrate the Three Kings Day far more than they do Christmas. January 6 is the big day of festivities and present's in Spain. Three Kings Day celebrates when three Kings, or Magi's, arrived with gifts and to worship the newly born Jesus Christ. Spanish children typically receive their presents on this day instead of on Christmas. However, as with most Western traditions, they are being absorbed and acknowledged here. (Ex: Halloween)
New Years Eve
On New Years Eve the Spanish traditionally celebrate with drinking and food, as well as eating twelve grapes at midnight. One of the families I work with celebrates by climbing to the top of a mountain that is famous in their city and drinking champagne and celebrating atop it.
Alfaro
We also headed to Alfaro, known as the City of Storks. Of course, we should have known better that the storks would not be there, it being winter and that they migrate. But for some reason that slipped our minds. City of Storks means there should be cranes, but alas, there are only storks there for three months out of the year… so City of Storks is a, in my opinion, misplaced name. But it was still fun to explore yet another small Spanish town, despite the foggy weather and lack of bird activity.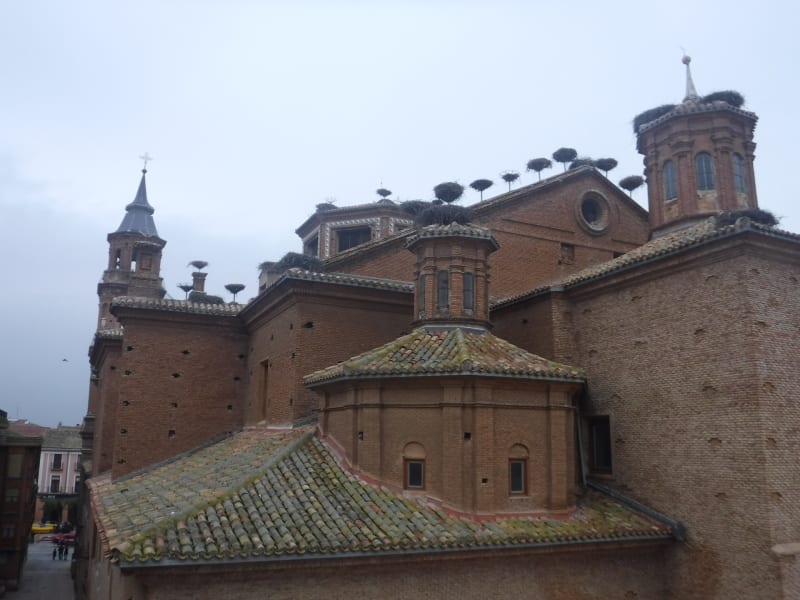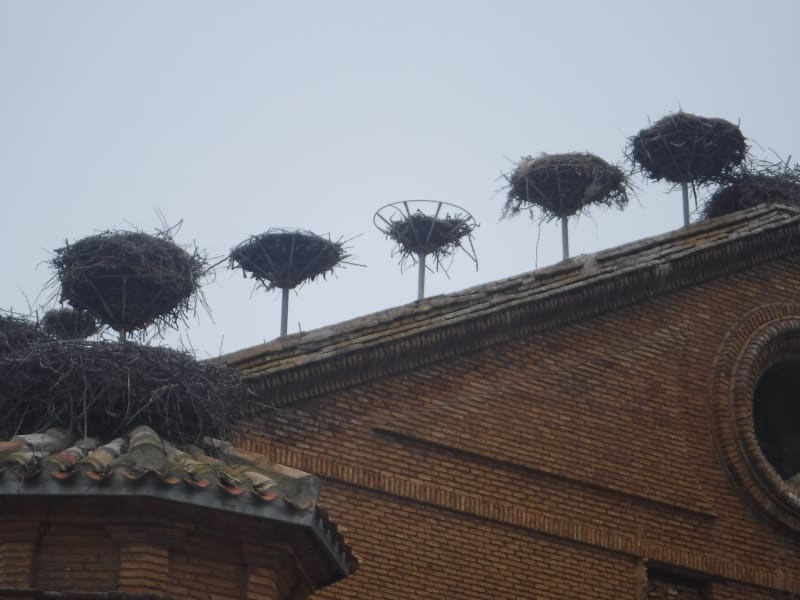 Nests on top of the old cathedral.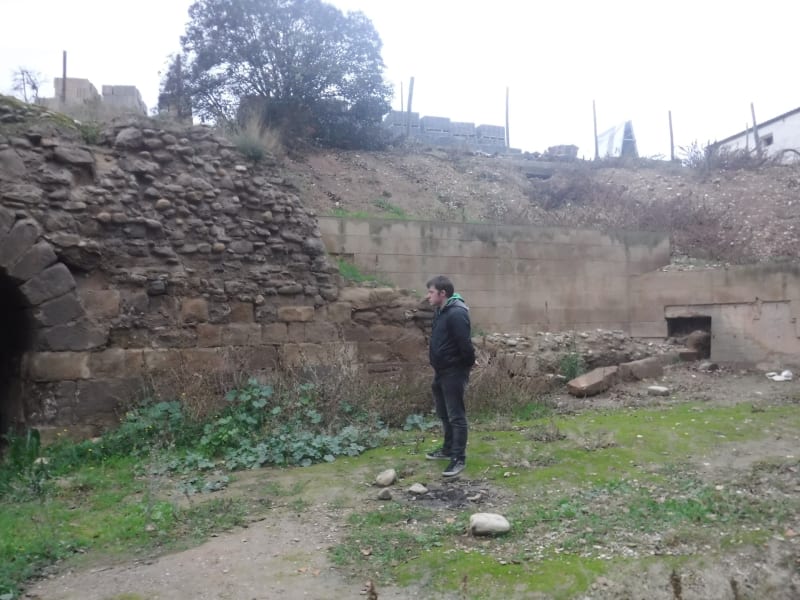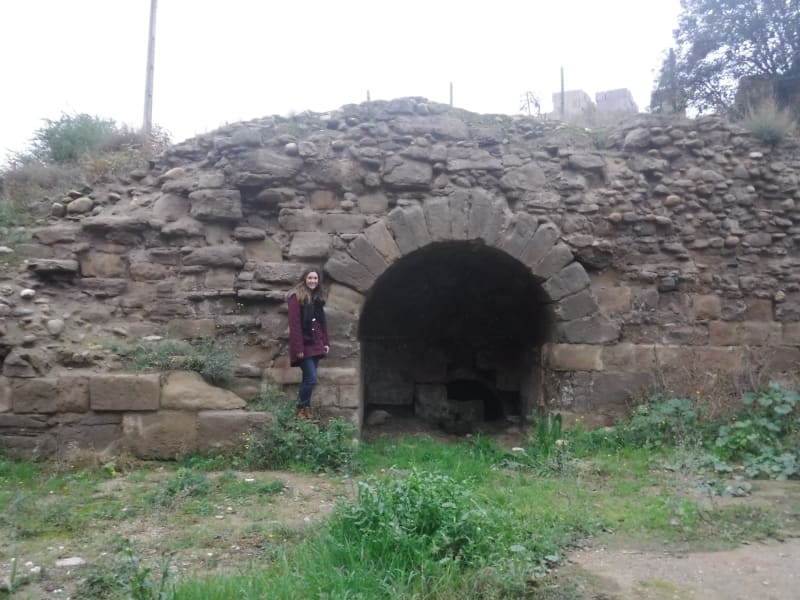 Old roman bridge that used to go over a part of the river, but the river has dried up. Insane that it's still there, off to the side of the road with no signage but still as beautiful and standing as ever.
Tomorrow I leave for Switzerland and am very excited to see Christmas Markets on a much larger, much more mental level!