I officially love love love two new things. One is Strongbow Cider. The other is the Barbican. Actually, three. Fish and chips can go on the last list too. 
On Sunday, the sun came out all day and there wasn't a cloud in the sky. Just pure blue and sunlight. It was amazing to have a kind of day like that since it has been so cloudy here for the last two weeks. I started off the day early because I was woken up by the sun (beautiful) and went shopping in town. There are a lot of cool stores around and I spent most of my time exploring the bookshop called Waterstone? I can't exactly remember, but it's a lot like our Barnes and Noble back home. They have really cool things, nick-nacks, notebooks, and other items...and I just in general love bookshops, so I stayed in this one for a few hours. The second floor had a cafe, so I ordered a latte. Can I just say; one of the greatest latte's ever. It could be that I haven't had amazing coffee in two weeks, or just a general combination of great weather and great mood, but it was awesome. I sat in there for awhile writing in my journal and then headed back to town to meet up with some other exchange students.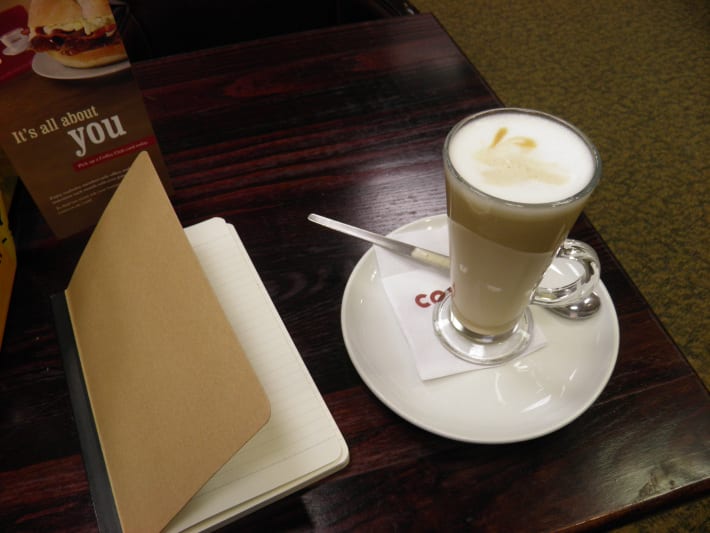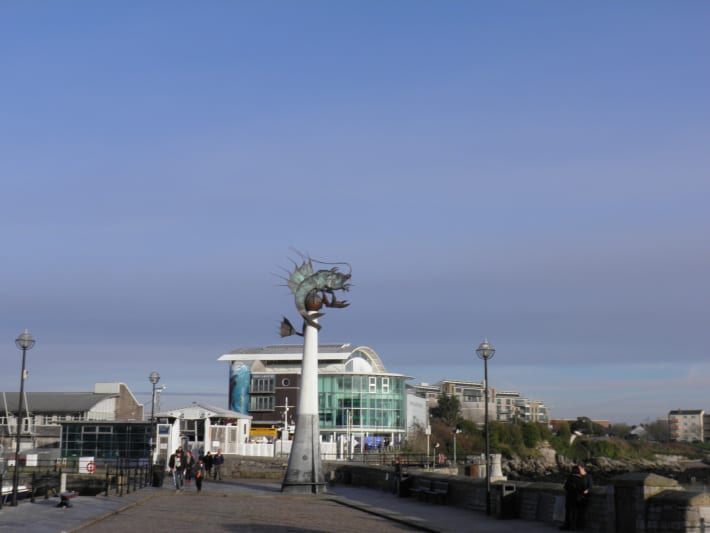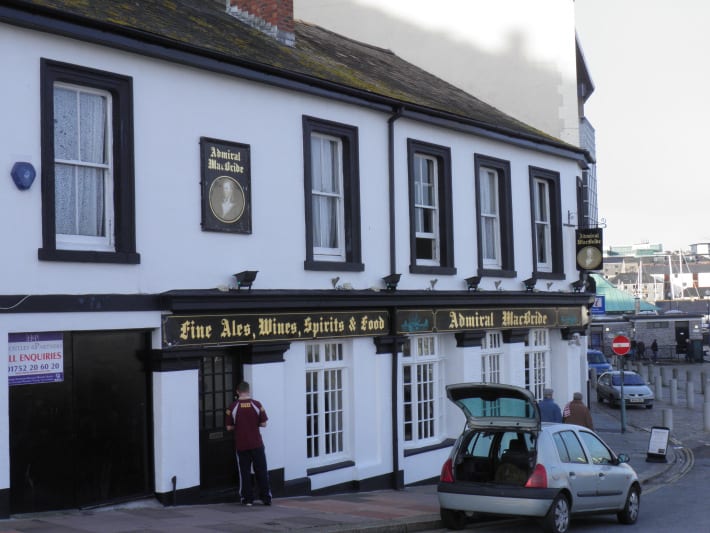 We decided to walk down on the Barbican and get fish and chips then walk back towards the sound and watch the sun set because many of them hadn't seen that occur yet. 
The Barbican is exactly how I pictured Plymouth in my head. It has all the ships docked in the harbor and cobblestone streets with old pubs, quiant gift shops, ton of artisan shops, and the like. It is very olde town English. We only explored for a little bit though because it was absolutely freezing!