On Wednesday a group of us took the ferry from Royal William Yard to Mount Edgcumbe. The area has an old manor house on the top of the hill that overlooks an amazinggggg view of the entire Plymouth seaside. The day we went was gorgeous too, though many of the paths we hiked were beyond muddy. Suffice it to say, I wore in my new boots. We ended up hiking 6 1/2 miles.
About halfway through we discovered that we had taken a wrong turn on the paths and arrived on Private Property. This was after we had walked through about a mile of mud down to the sea. So instead of walking back through the mud, we decided to climb up the side of a small mountain to reach the path in record time.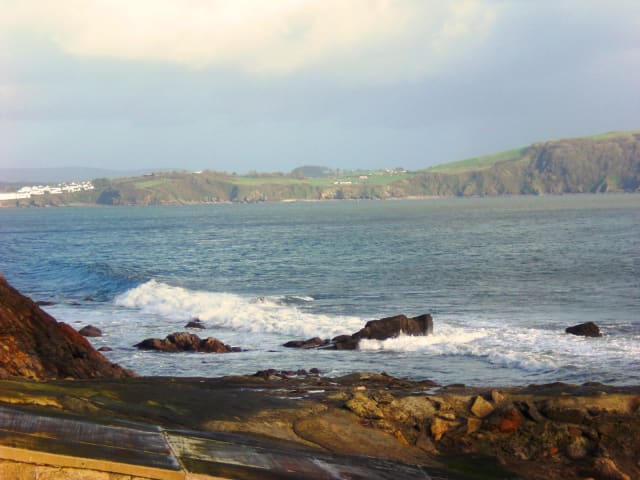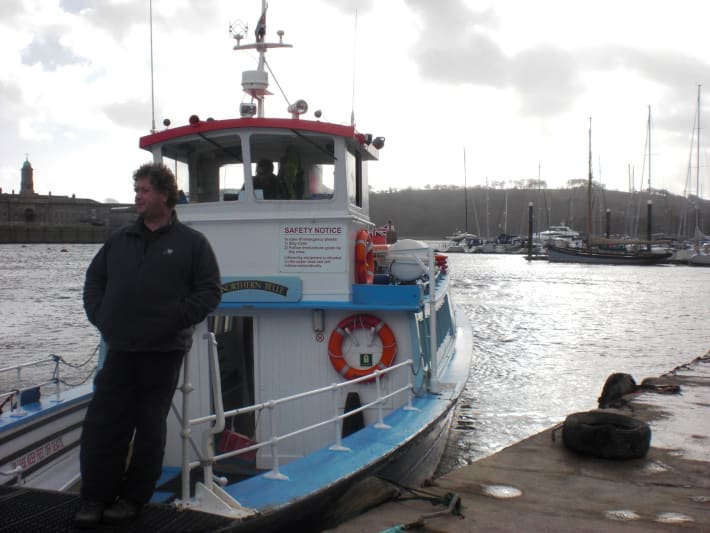 My body hasn't been that sore in a long time, but the rush of climbing straight up a mountain was a good one, and the view from the top was stunning.
It was a good adventure, and really cool to see some of the buildings over on Mount Edgcumbe including an old church, and a replica of an old watch tower (?). There are actually tons of other things and places over there that we didn't have time to get to. During the summer months it is supposed to be absolutely gorgeous because it boasts Grade 1 Cornish Gardens. Of course, those weren't exactly in bloom this time of year, but the landscape is still very pretty.